After a year of absence, Challenge Riccione returns to this delightful part of Romagna. Many athletes gathered here, in the hope of being able to regain a piece of normality but aware that discipline and compliance with the health and safety regulations are the basis for returning to racing.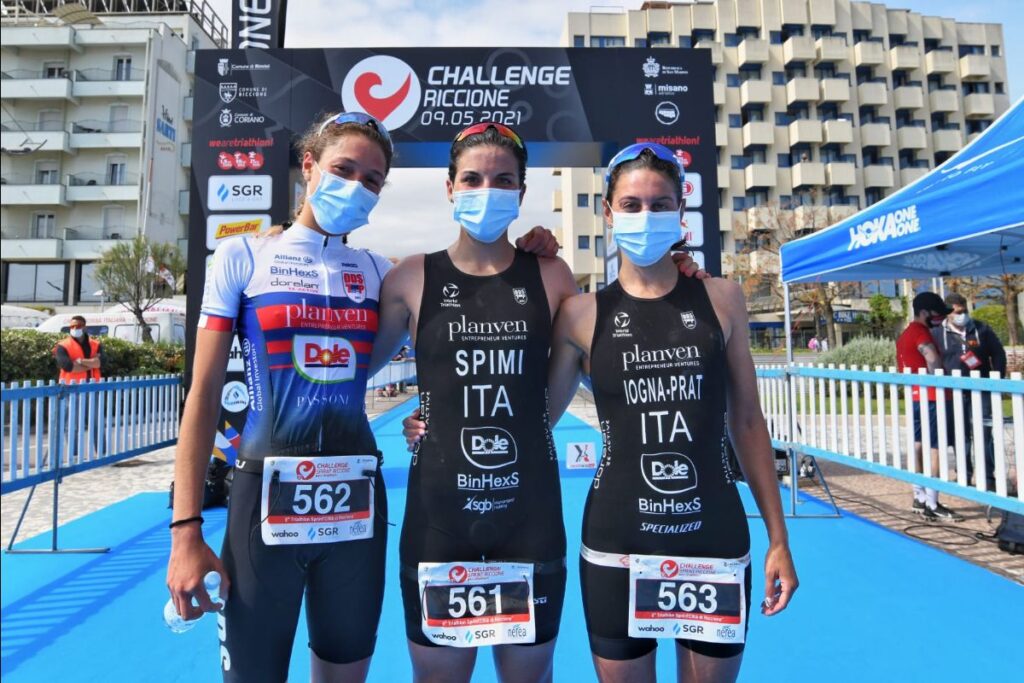 The women at the starting line of the women's Triathlon Sprint Riccione at 9:30am are welcomed by a sunny day with mild temperatures. The wind makes for a choppy sea and makes swimming difficult for non-specialist athletes. In the first row of the rolling start there are the three athletes ready to take each other on in this inaugural race. Luisa Iogna Prat, Sharon Spimi and Bianca Seregni, of DDS 7MP TriathlonTeam, become the protagonists right from the swim, literally leaving a void behind them in T1. The first to come out of the water are Spimi and Seregni, followed a few seconds later by Iogna Prat.
During the 20 km bike leg, Spimi takes the lead, establishing an important gap between herself and her teammates and enters T2 over 40" ahead of Iogna Prat who in the meantime positions herself ahead of Seregni. The run leg confirms the growth of a very talented athlete, ready to leave her mark in the international arena. Spimi in fact, during the 5 km run, enlarges the gap between her and Iogna Prat even further and heads to the finish line alone, welcomed by the warmth of her native land. The silver medal goes to Iogna Prat with Bianca Sertegni coming in third.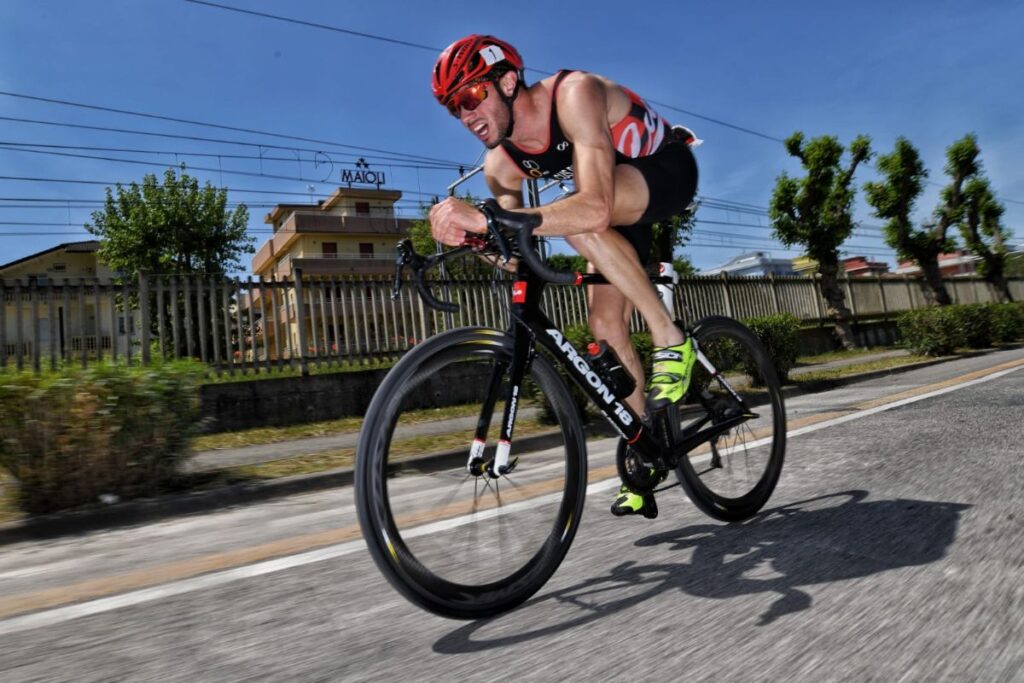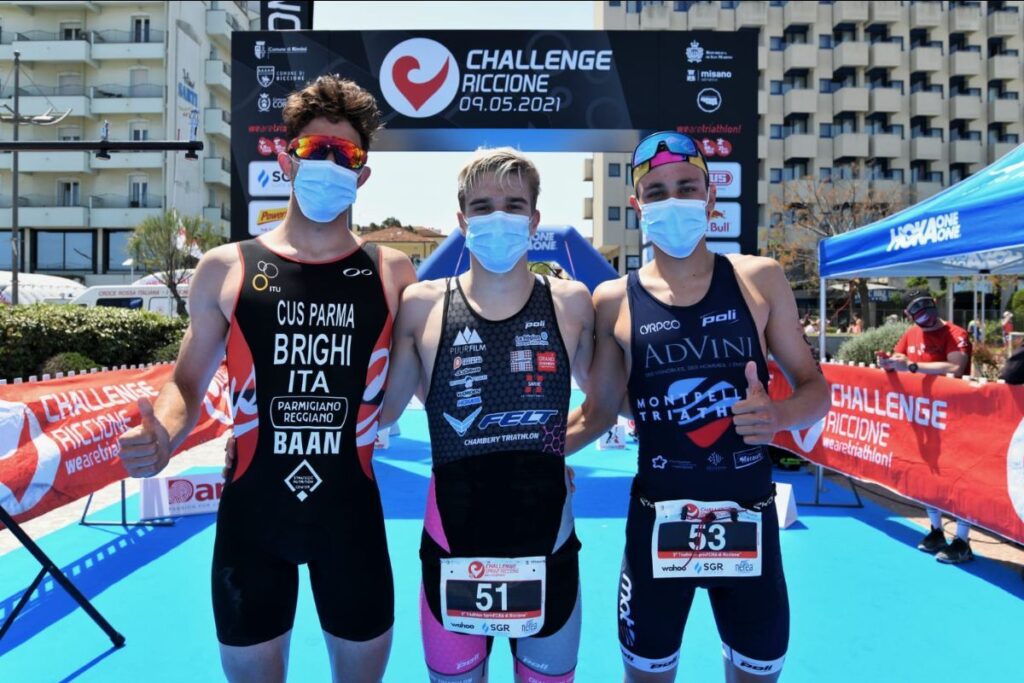 The excitement continues in the men's race. The rolling start shuffles the cards and allows athletes to shine based on meritocracy rather than excessively tactical conduct. This is precisely what happened in today's sprint where two French athletes, from the back of the start line, climbed up to first and third position in the race. Only specialists and the most experienced athletes know how to deal best with the choppy waters and the first enter T1 is Riccardo Brighi, a former swimmer and now an athlete for CUS Parma, followed after a few seconds by Daniel Fontana.
During the bike leg Fontana recovers a few seconds on Brighi who however stays in the lead untill T2. What is interesting, however, is what happens behind these two forerunners. Massimo Cigana, as expected, excels during no draft bike leg and moves closer to the two leading men of the race. Also the two French athletes, Lucas Damalix and Yanis Seguin, have a superb bike leg and have been closing steadily from the rear of the rolling swim start. The run leg is decisive.The first to reach the finish line is Riccardo Brighi but he takes second place on the podium, while Damalix takes first place and Seguin comes in third.