The seaside village of the good life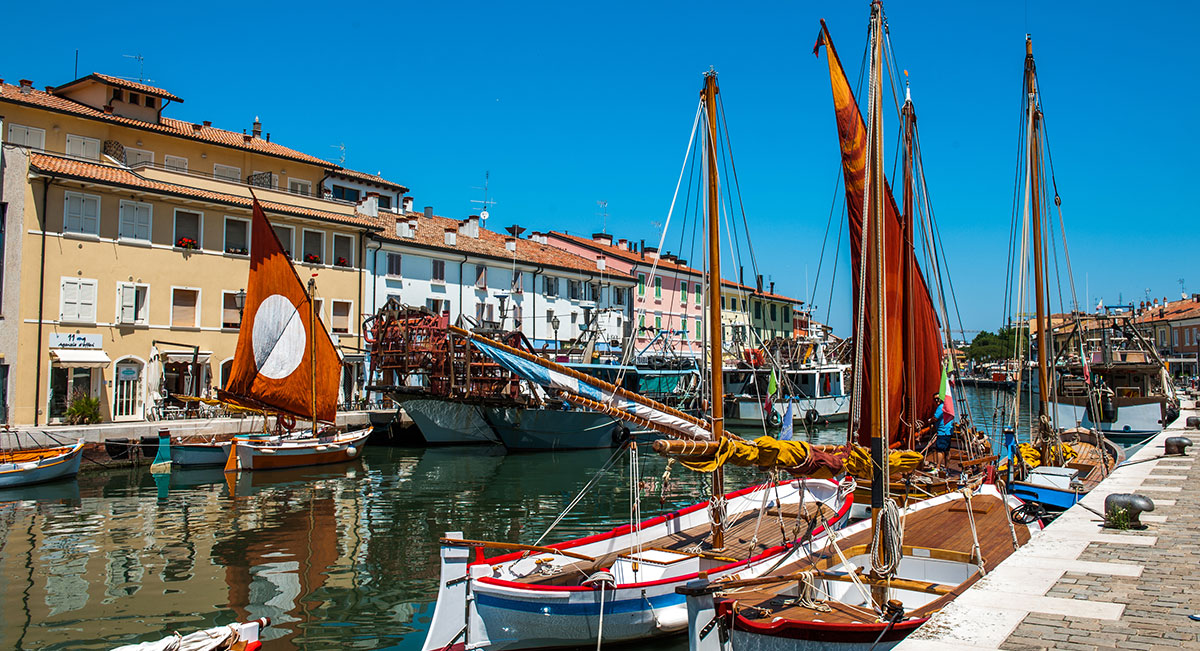 Cesenatico is a picturesque town in the heart of the Romagna Riviera. A small seaside town where anyone can find the perfect travel experience and savour the pleasure of living well for a few days.
Whether you're travelling with your family, as a couple or on your own, between art and culture, sea, nature, wellness, food and wine or cycling, you can choose your passion and discover what to do and see in Cesenatico on holiday.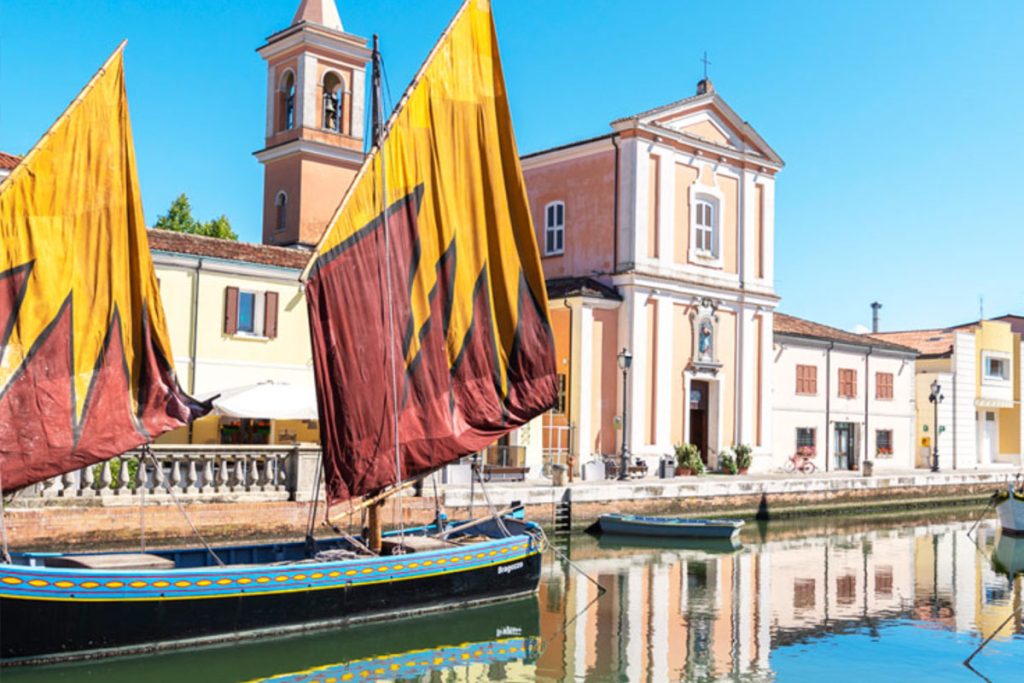 Art&Culture
Along the Porto Canale Leonardesco in Cesenatico, you can sense the cultural atmosphere. There is something to admire at every turn, from the colourful houses and traditional boats to the quaint restaurants, alleyways and museums.
A wealth of maritime culture to be actively experienced and discovered alongside the townsfolk.
Sea
Located in the heart of the Romagna Riviera, Cesenatico is the ideal destination for a seaside holiday embraced by the warmth of Romagna.
Wide, safe beaches with plenty of activities for families with children, quieter locations for camping enthusiasts, water sports for the more adventurous.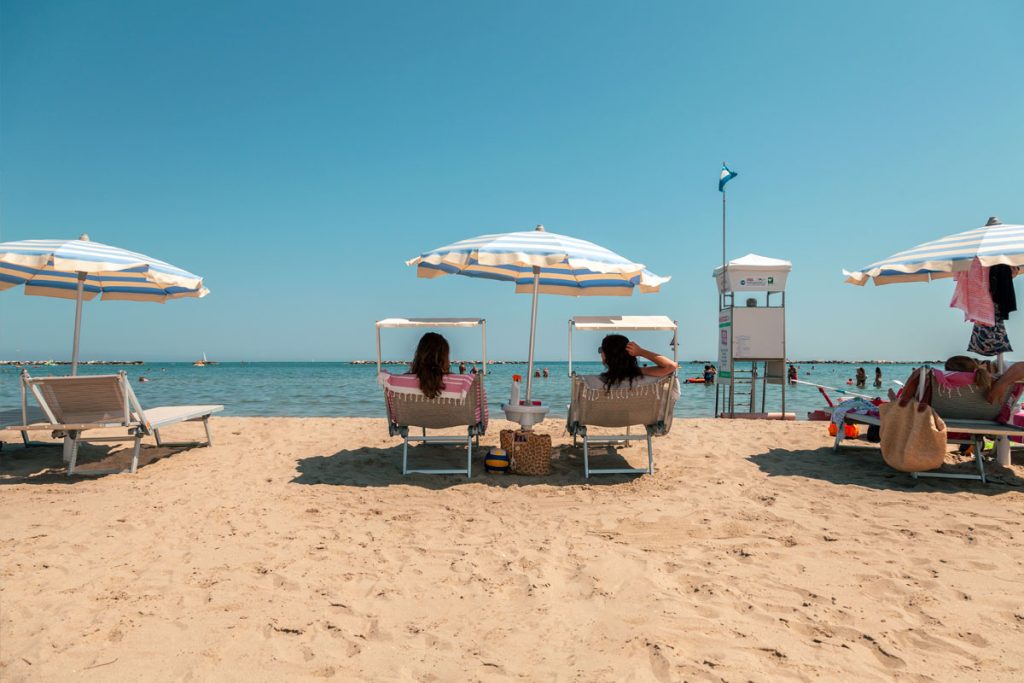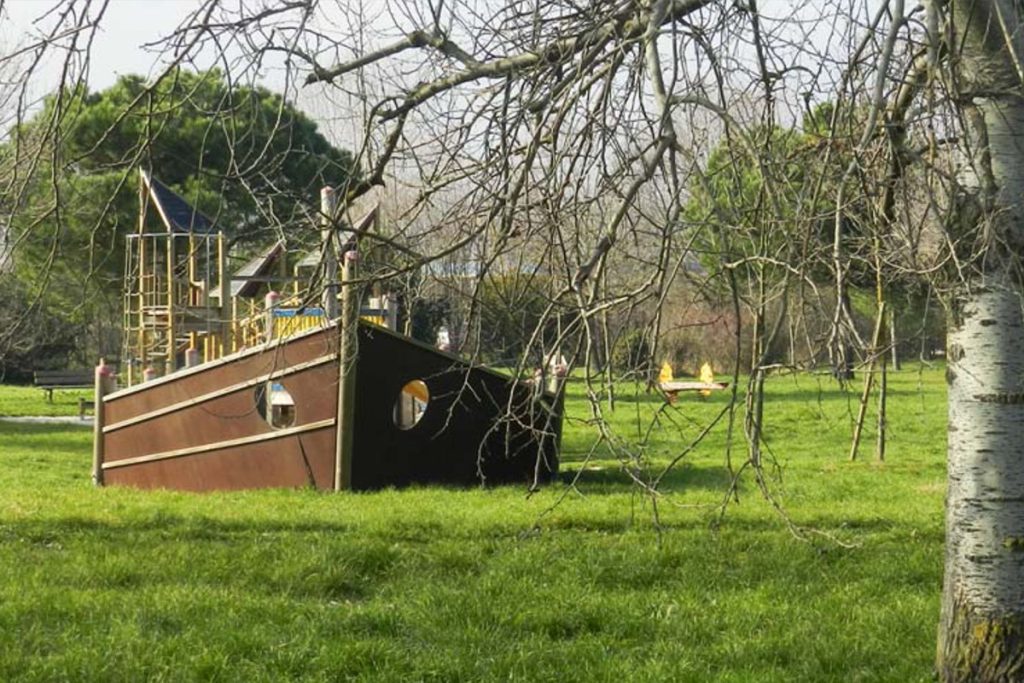 Nature
Nestled in the coastal oasis of the Romagna Riviera, Cesenatico is an area surrounded by parks, reserves and beaches surrounded by nature.
From the Zadina pine forest to trips inland, those who love holidays in the open air can experience a wealth of opportunities to get back in touch with themselves and nature.
Sport&Wellness
Fun, sport and relaxation: in Cesenatico anyone can indulge in their passions and discover new ones, especially on holiday. The countryside between the sea and the interior is the perfect setting for water sports, beach games, hiking, cycling and other wellness experiences for body and mind.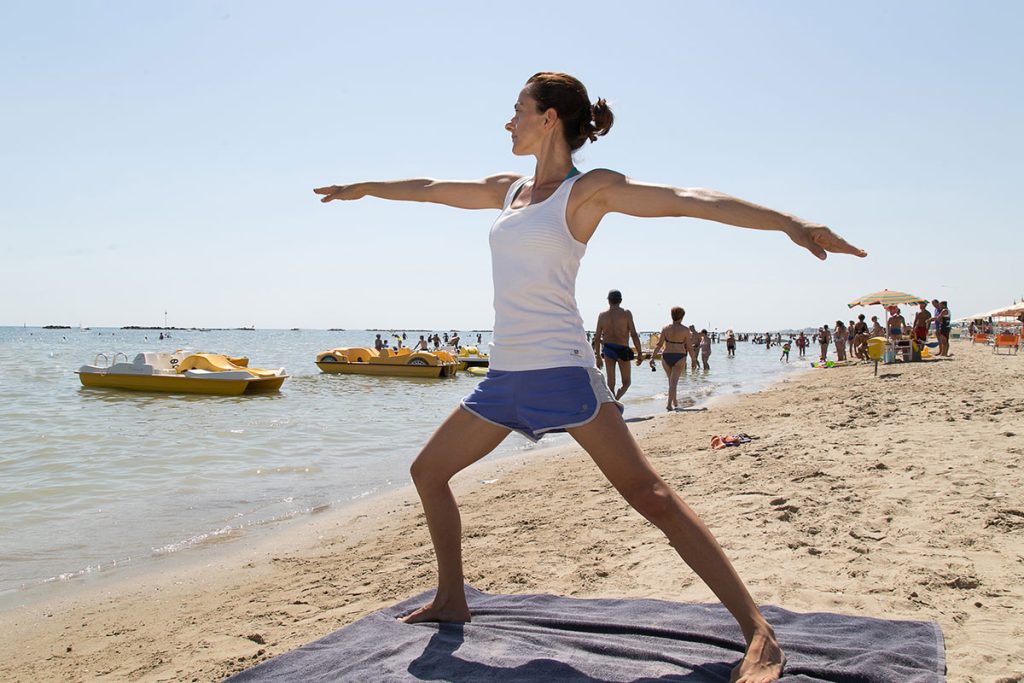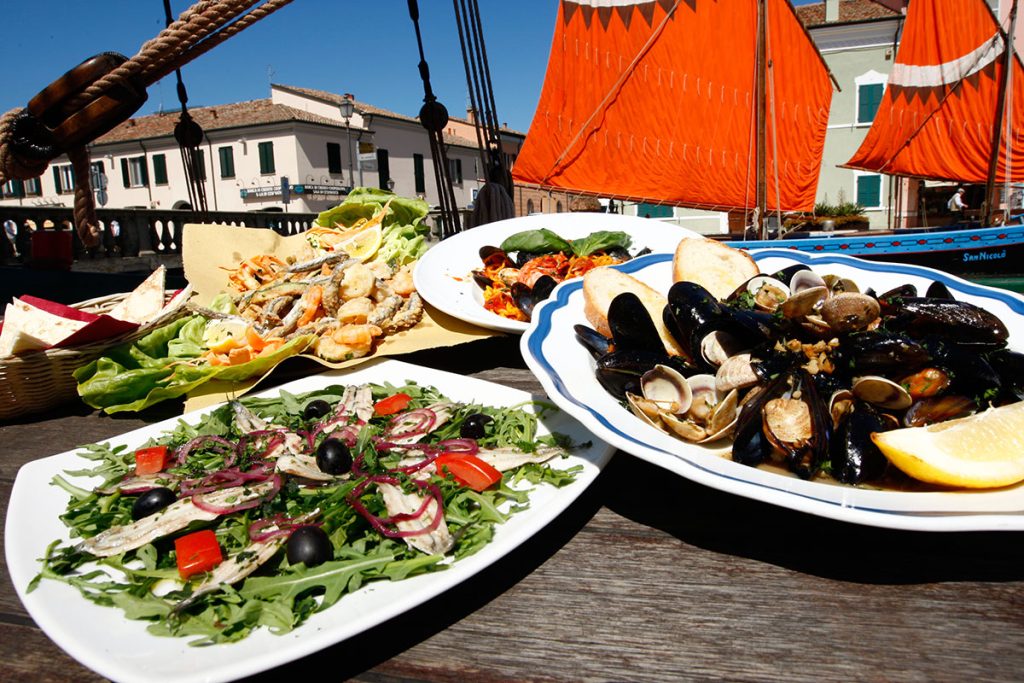 Food&Wine
All the freshest flavours of the sea come to the table in Cesenatico. A true food and wine holiday begins at the table and ends with the history and tradition of each dish, each wine, each local product. In the city's restaurants you can discover Romagna's long maritime and gastronomic culture, which translates into quality cuisine within everyone's reach.
Cesenatico Bike
It is the city of Marco Pantani, it is the city of the Nove Colli, it is the city where the Giro d'Italia has stopped for more than 80 years. Cesenatico is the unmissable destination for true bicycle lovers, who here find cycle paths, events, services and bike hotels for a great bike holiday.